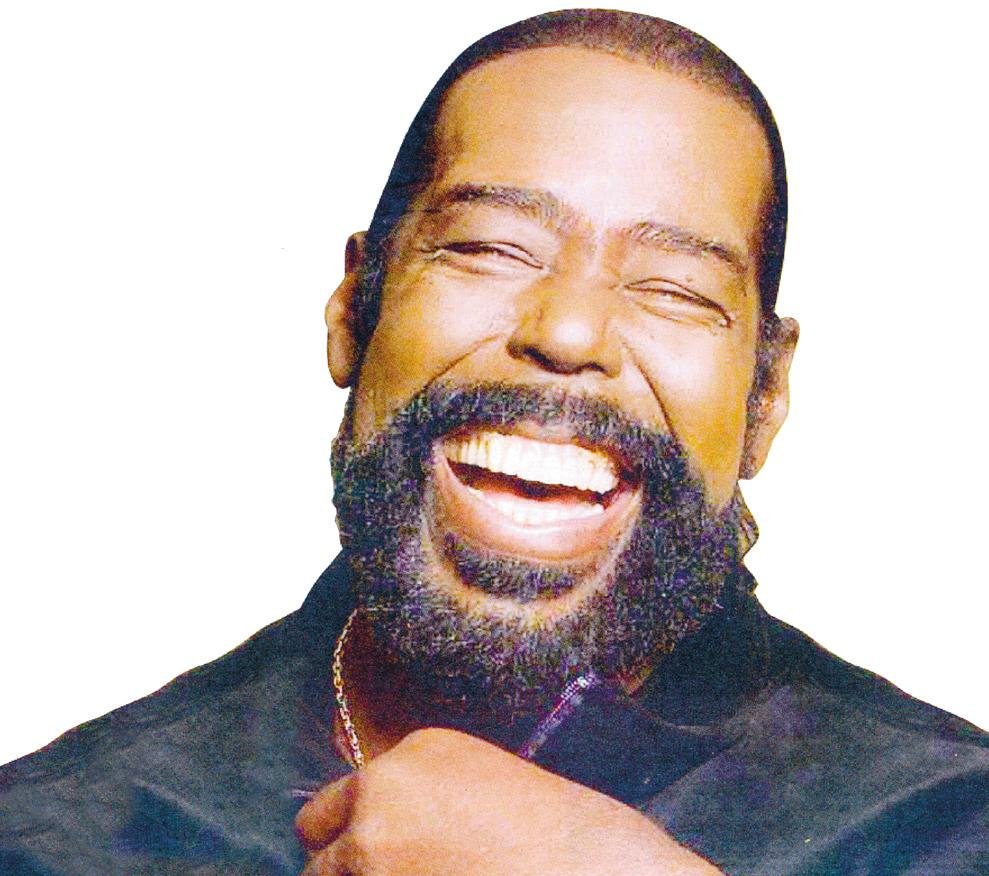 By the time I was born, Barry White was already winning lifetime achievement awards and being referred to as a legend of soul music. It's kind of interesting that now, 21 years later, I have come to be a huge fan of his. Honestly, I'm probably one of the few people of my age who spend a large amount of time listening to the classics rather than bumping the latest Lil Uzi Vert. I'm not judging , just saying. I'm an old soul, I like music that makes me feel things not music that helps me forget my feelings. I don't know, as a curator and music enthusiast, studying the styles of music from the past has also really helped me understand the origins of certain trends, patterns and styles that occur in music today.
Anyway, enough about me. I've been tweeting about what I'm listening to a lot more than I've been writing about it and I guess it's time to change that. So let's start with Barry White. The first Barry White song I heard was actually in the soundtrack of some random documentary I was watching about elderly women who have married young Turkish men they met on holiday or something. It's interesting that the song stood out to me even though it was in the background. After googling some of the lyrics, I finally opened the door to the world of Barry White. "Never Never Gonna Give You Up" instantly became one of my favorite songs of all time. I can listen to that song every single day and never tire of it.
And so after a few weeks of overplaying my new favorite song, I had to find more of this guy's music. After listening to a couple of suggestions from Youtube, I was obsessed and there was no looking back. I've always said that I belong in a different era, but Barry White confirmed this for me.
Barry is widely known as the maestro of love-making music, a well deserved title.  His distinctive baritone-bass voice is the core of his romantic and sultry style. Let's just say that a lot of people walking on this earth right now are as a result of this man's music. His velvety baritone was enough to get a lot of people in the mood, and  when you add the strings, the drums and the provocative  lyricism,trust me, it's a done deal.
Another reason why I'm such a huge fan of this man is because he produced all of his earlier music on his own, all the hits of his 1970's heyday. The groove in this music is undeniable, and in the title track from his 1973 debut album, you can sample the kind of influence he had on the r&b and hip hop beats that would come after him.
Weirdly enough, Barry had not set his sights on being a singer. He was more keen on producing music for other people and that's how he wound up discovering Love Unlimited, a female vocal trio that included Glodean James, who eventually became his wife. "Walking in the rain with the I love" , performed by Love Unlimited, was Barry's first hit gold record. He continued to write and produce songs for the trio until they disbanded in 1985.
Call me cheesy but I find this kind of music really heartwarming. It's just so different from the kind of stuff you hear these days. A blast from the past is needed from time to time .
He knew his music was fire 
With worldwide record sales in excess of 100 million,Barry White is now one of the world's best selling artists of all time. In the 90s he didn't fade away as new talents brought their own raunchy styles of r&b(that we LOVE so much) on to the scene. Barry simply stepped up his game and started working with the best producers of the time like Jimmy Jam and Terry Lewis. He released  "Put Me in Your Mix " and "The Icon is Love" which were more contemporary albums but still had his enduring touch of magic. One of my favorites, "Come On" has to be one of the sexiest songs ever made. The typical Barry White song , he starts by talking through the intro with the aphrodisiac of a voice that he knows how to use so well. (Warning: You could get pregnant just from listening to this!!)
Barry died in 2003, but his music will last forever. So if you're up for it, I challenge you to listen to some Barry White and discover some of his old gems from the early 70s. He single-handedly influenced a generation, and I look forward to bumping his music twenty years from now like it just dropped, cause that's the meaning of timeless.