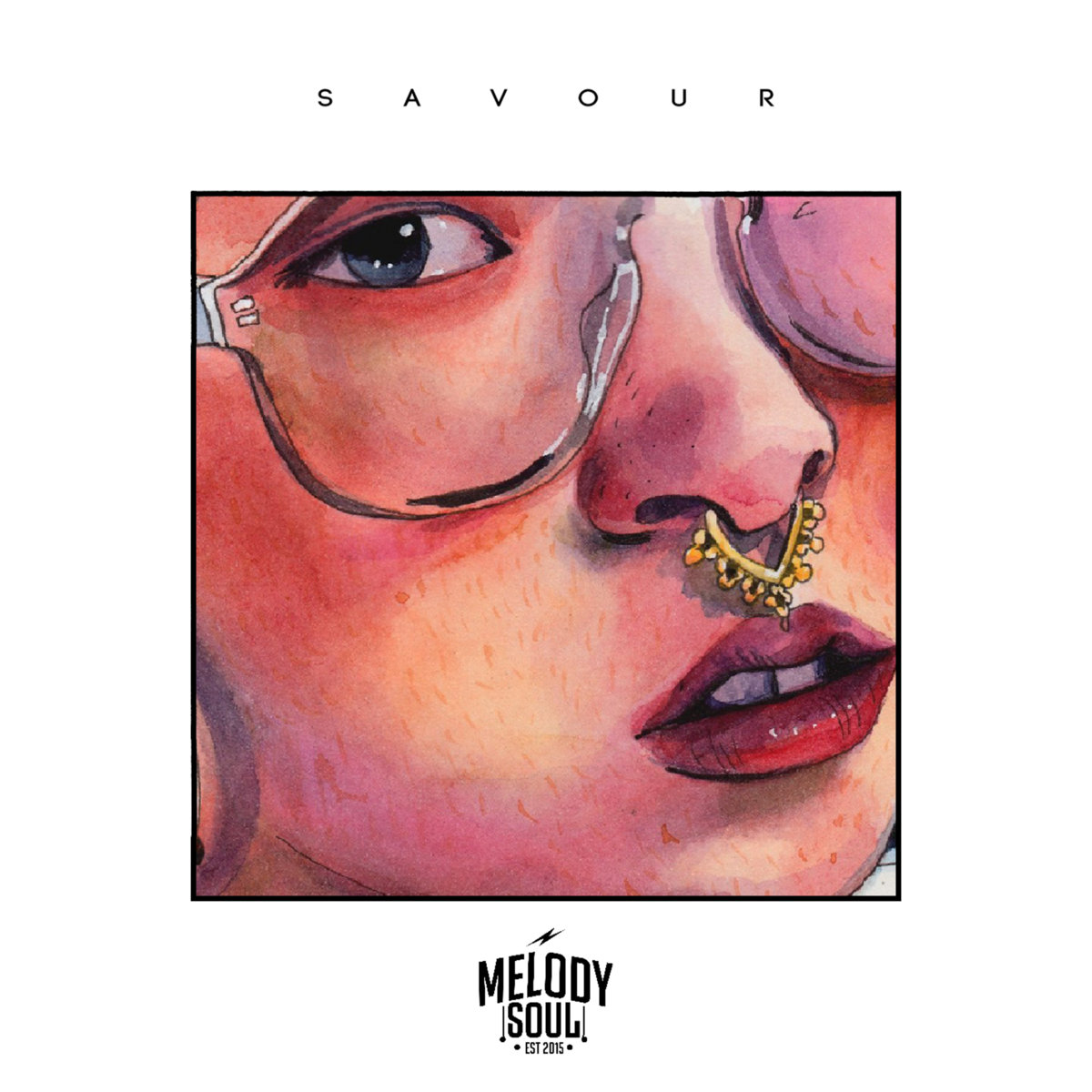 Hey peeps, swear I got a problem with myself. I've been listening to so much music but I can't find the time or energy to actually sit down and review it for y'all. But I decided to stop slacking and get my shit together for this particular album. Any of you who listen to my Sound Cloud playlists that I curate every so often have probably seen this guy in a bunch of them. I've been hooked to his music all year long. In the current age where literally anyone making music whether in a studio or a bedroom can post their songs online, platforms like Sound Cloud are really where it's at if you want to discover fresh, experimental and interesting sounds.
I'm not sure how I ended up on Coubo's Sound Cloud page the first time but Lord knows I'm glad I did. I always found myself back on his page , checking if he's released a new song and every time he did, it gave me immense satisfaction. HE NEVER DISAPPOINTS and a few weeks ago he released his second LP "Savour". With an album title like that I was sure the music would be incredibly tasteful, and so it was. He had already teased us with a couple of singles like "Gust" , "Flavor of Lips" and my personal favorite "Lady Monstera" which is probably the song that made me an official fan.
His music is full of flavor, deep synths and tasteful melodies that can immerse you within seconds. There are just so many different elements that create this lush, peaceful and euphoric ambiance. Coubo is also the co-founder of a label called "Melody Soul" which funny enough I also find to be the perfect description of his style of music. I'm just obsessed with how he manages to incorporate all these electronic  beats in his songs but still keep it soulful and smooth as fuck at the same time.
Songs like "Calma" and "Palm Fires" just showcase Coubo's natural ability to create proper good vibes with his music, and it's oh so organic. It has a gist to it that I can say I haven't heard anywhere else despite the amount of  people making music these days. The album closes with the powerful track "Universe" , a real banger with a heavy electronic production and a cosmic feel to it. He totally deserves more traffic on his SC page .When you're done listening to "Savour" make sure you check out his first album "Selcouth" which has more slow-paced , R&B , vibey tracks which are equally mind-blowing .
Coubo's SOUNDCLOUD PAGE
Coubo's TWITTER PAGE