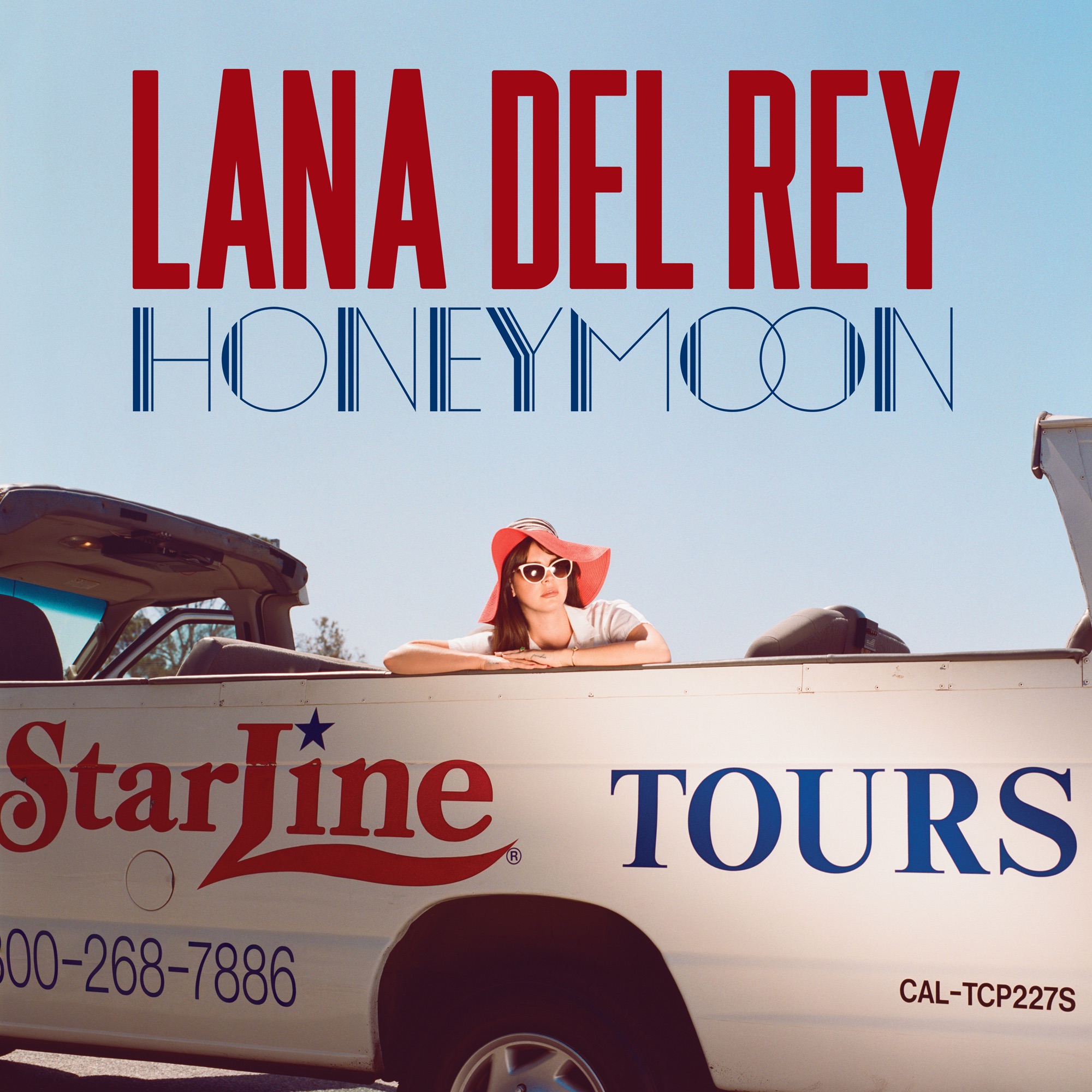 You know it still feels like "Ultraviolence" was released a week ago, it still sounds so fresh every time I listen to it and yet Lana is already back with a new album. I wasn't at all ready for this. When she randomly released the title track "Honeymoon" I didn't really know what to expect of the entire album to come. The song is typical Lana , a blue-eyed soul ballad with very dark and self-deprecating lyrics but she later surprised us when she released the first single of the album "High by the beach", which has a trap-pop beat and somewhat laid back lyrics.
Lana is very consistent.  She stays true to her original style even though she takes different approaches to it sometimes. That's why I can never say I've ever been disappointed , her music always leaves me feeling sad and horny, or both. The album opens with the cinematic title track "Honeymoon" which reminds you of her earlier music from the "Born to Die" era.
In "Music to Watch Boys To", she sings soulfully over the silken strings and multi-layered instrumentation. She works with her long time collaborator Rick Nowels again on this album to create a more sophisticated sound. At this point Lana knows her mental health is fucked up and she's not even worried about it. I feel like her music  takes you to the darkest pits of your soul but simultaneously gives you hope for the future. It can be depressive and encouraging at the same time, and perhaps that's  why I'm obsessed with it.
Lana's  moan-like vocals are entrancing in "Terrence Loves You", a jazz-fusion song that left me speechless when I heard it. I would die to see her perform this song live. Three songs in and I'm completely lost in this album, it's incredibly atmospheric. Maybe it's just me but this album sounds a lot different than "Ultraviolence"( which should have won a Grammy by the way). I feel like it's a more somber portrait of her rage , frustration and deep-rooted sadness.  The latter,to me, was more upbeat, and aggressive, with more songs depicting her "I don't give a fuck" attitude as well as her desolation.
"Freak" is easily one of my favorites on the album. She sings seductively of her acceptance of her situation in Hollywood and how her lover is new to that kind of lifestyle. The steady bass, and the blunt lyrics remind you of her recent collaborator, The Weeknd. This song just erupts life into the album and keeps you wanting more.
Between "Art Deco" and "Religion" is an interlude called "Burnt Notion" where Lana recites a short poem which suggests that there's no point of worrying about time(the present, past or future) and other profound notions relating to that subject.
In "Salvatore" Lana paints a picture of a passionate romance between a couple in the 1940's . Her classic slow singing style and the Italian lyrics add to the vivid imagery of the song. Salvatore means "saviour" in Italian and some people are speculating that it's about her real life Italian boyfriend,  Francesco Carrozzini.(an amazing photographer )  Whoever it's about, this song is absolute perfection.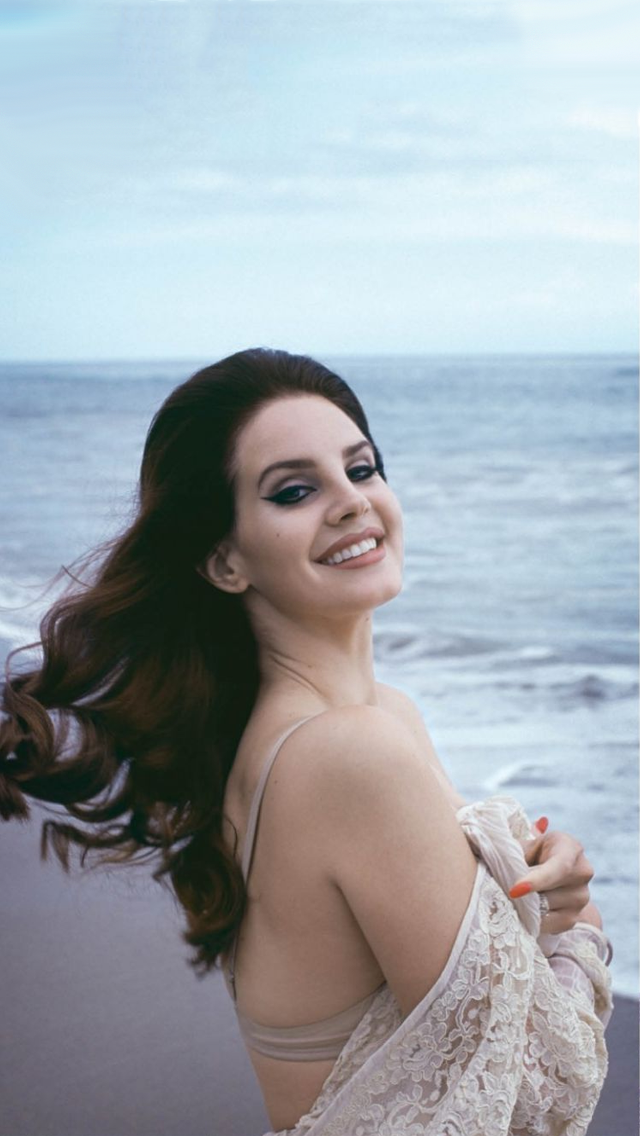 My favorite song on the album is "The Blackest Day" , it's evidently a song about heartbreak after a terrible break-up.  Her melancholic singing is coupled with words touching on feelings of despair and it even gets darker with her striking out in anger at her ex-lover, showing a somewhat dangerous side leaning towards suicide or even homicide. Apart from "God Knows I Tried" , this is the only other song where a theme of death is vaguely pointed out.  You can't get through a Lana album without hearing about death, I mean she has an album  called "Born to Die".  But that's what you expect to hear in a sad-core, or soft grunge record and if this may be a trigger for you, I suggest you listen to something different. (Seriously..)
The album closes with her thrilling version of Nina Simone's "Don't Let Me Be Misunderstood". I don't like to compare music, but just for those who would like to know… I can't really say this album is better or worse than "Ultraviolence". It sounds different, but her usual themes of Hollywood, despondency, heartbreak and audacious behavior are present. In my opinion Lana goes deeper and darker with Honeymoon. It's funny how "High by the beach" is the first single and it really doesn't represent much of what you'd hear in the whole album. But I guess, it's sound was better for the radio so I understand her decision to release it first.
This album will blow you away if you're an avid Lana fan. If you've just started listening to her, it might have too much depth for you right now and I suggest you start with her old stuff first, but you should eventually love it as well. It's an incredibly consistent project from her. I must say I didn't think she could top "Ultraviolence" but here she is, proving me wrong every single time.  This is why I call her Lana del Slay.
TCW RATING: 9/10