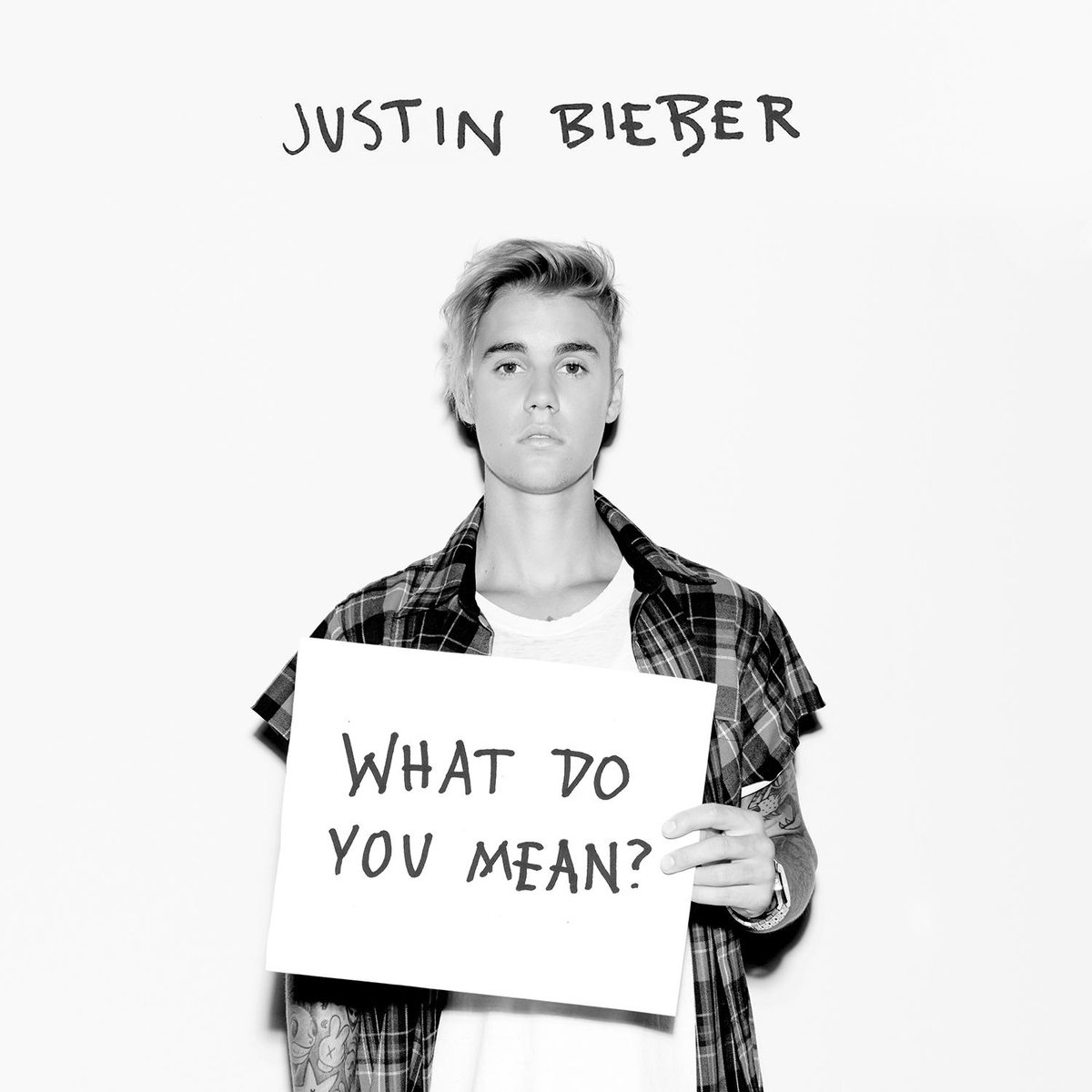 Justin is back!!!! Oh man it's been so long. For the  past month we've been counting down the days to the release of his new single and it's finally here. What Do You Mean? is the first single from Justin's upcoming album which will be released later this year. I've been a belieber since I was 15 and my love for this talented Canadian has only been reaffirmed by this single.
Produced by Skrillex, "What Do You Mean?" is insanely enjoyable with its tropical house beats, and catchy lyrics about a girl that can't make up her mind. I'm going to fan girl a bit from here onward so if you're not interested just stop reading lol. I'm so happy that he's trying out something new with this Dance music thing.  "Where Are Ü  Now?" (from Skrillex and Diplo's collaboration album "Jack Ü ")was thoroughly impressive and I'm sure even you JB haters found yourselves nodding your heads to that tune. But it's dope that he was able to come back with this really hip song after an almost 3 year break.
His last album "Journals" was an emotional outlet for him, with songs mostly about his failing relationship with Selena Gomez at the time. It was a soothing Pop/R&B record which exhibited Justin's  maturity and growth as an artist. Justin's that guy the world loves to hate simply because he's far too young to be as successful as he is, and perhaps also because he's not so bad looking either. But no matter what goes on in his personal life I've only ever judged him by the music he puts out. And judging by this, he is fucking amazing.
This song just exudes positive energy and it feels so good to hear him sound like he's in a good place again. The wait was really worth it and I'm so proud of him. Now I REALLY can't wait for that album!
TCW RATING: 9/10